Holiday Triple Play Package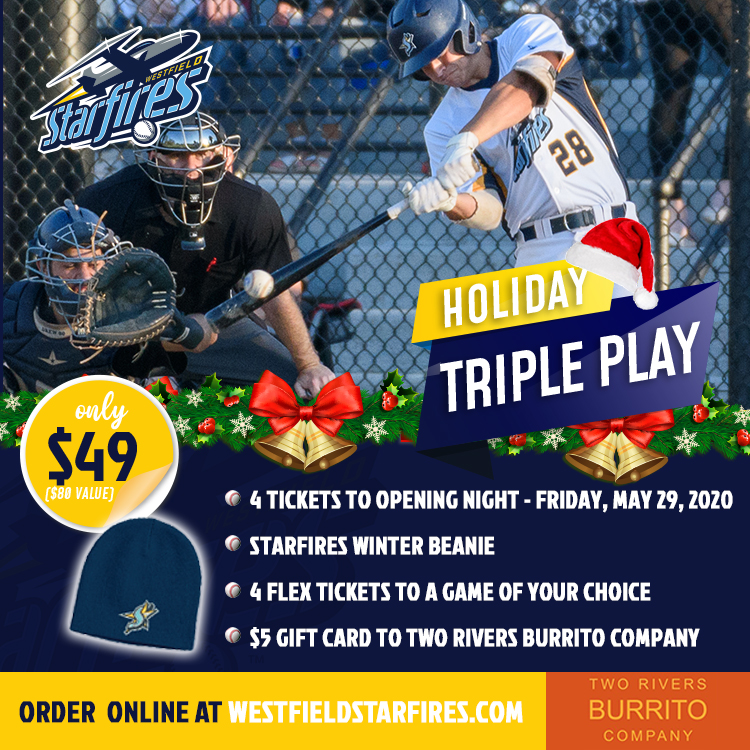 The Starfires Triple Play Package is the perfect gift for the holiday season!
A great stocking stuffer for the baseball fan in your life.
Triple Play Package Includes:
Exclusive Starfires Winter Beanie
4 Tickets to Opening Night on Friday, May 29, 2020
4 Ticket Vouchers to a game of your choice
$5 Gift Card to Two Rivers Burrito Company
For questions regarding holiday packs, contact the Starfires at (413) 335-0443. To purchase yours now, fill out the form below!